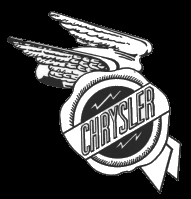 The Imperial name was first used by Chrysler in the late 1920's for an upscale model of the Chrysler car line. Many early Imperials were custom bodied, one-of-a-kind cars featuring bodies from coachbuilders such as LeBaron. Chrysler later bought LeBaron and incorporated the name into into it's Imperial models.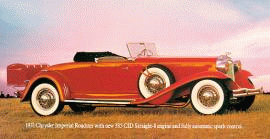 1931 Chrysler Imperial Roadster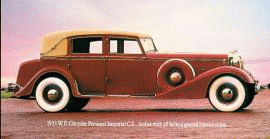 1933 Chrysler Imperial CL Sedan, owned by Walter P. Chrysler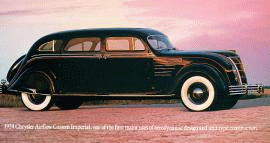 1934 Chrysler Imperial Airflow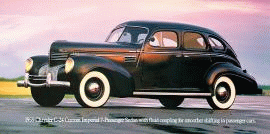 1939 Chrysler C24 Custom Imperial
---

Return to the history index.